Bellambi SLSC wins NSW Surf Life Saving Award of Excellence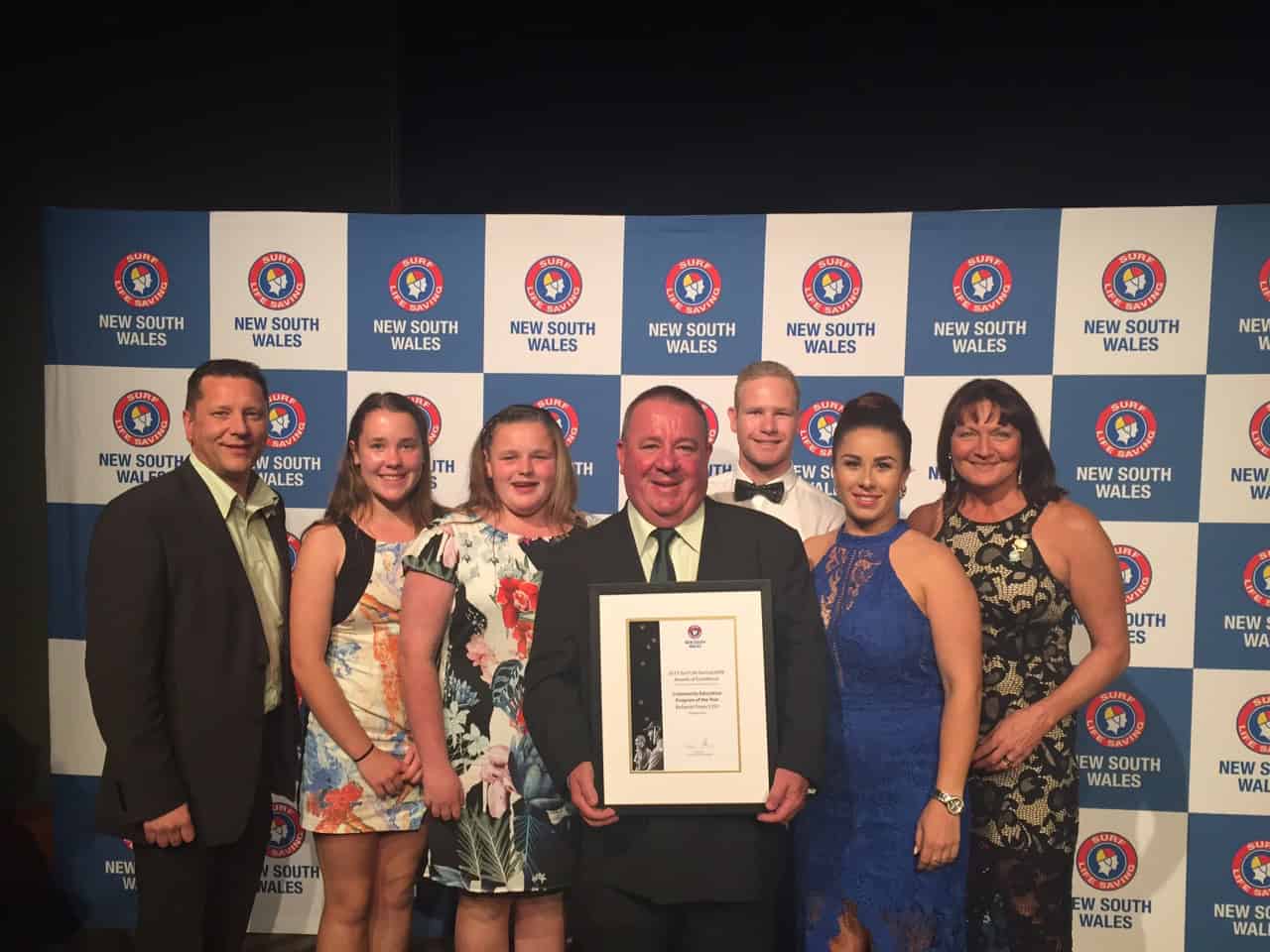 At the 2015 NSW Surf Life Saving Awards of Excellence in Sydney tonight Bellambi Surf Life Saving Club won the award for best Community Education Program.
The award for the innovative Project 291 program that has provided a free surf awareness program to more than 140 local children and young people in Bellambi and surrounding suburbs.
Club President Craig Kershaw said that the award was due to a strong partnership with local schools and community organisations.
The program involves on-breach activities such as surf safety, basic swimming skills provided by Northern Stars Swim School and free BBQ lunch for all participants.
"The program would not be possible without the other organisations that support it and partner with us to deliver it, particularly the program's sponsor Bellambi Bowling Club.
"We are thrilled to receive this award. It is the first time that the Club has received an award at the NSW awards despite previous nominations", Mr Kershaw said.
"This award shows that even a small club like Bellambi can have a big impact on the community it serves.
"I would like to acknowledge the hard work and effort of all of partners in Project 291 but in particular to our volunteers who give up their time to participate. This is an award for every member of the Club, without whom the award would not have been possible", Mr Kershaw said.
Project 291 was also recently recognised in the Australian Parliament by Member for Cunningham Sharon Bird MP on 18 June 2015 who said "….Bellambi club have started a really good surf awareness program, which I particularly want to commend them for."
The Project 291 surf awareness program will be offered again by the Club and its partners during the September school holidays.
Bellambi SLSC was the only club in the Illawarra branch to receive an award at the 2015 awards.